Reset/Recover a Lost WordPress password
Users often forget their passwords every time for different reasons.This problem can be severe if you cant access to your WordPress dashboard in critical times,Even saving passwords at all times is not a great idea because of security issues.In this article we will show you how to reset a WordPress password using forget password option from the login page .This method of recovering your password involves the resetting of password by sending the reset password link to users admin email,which is stored in the WordPress database when they are registered.
Recover a Lost WordPress Password
Step 1 : First, the users has to go to WordPress login page or admin page by entering urls like below
http://example.com/login/
http://example.com/wp-admin/
Just replace, example.com with your domain name.
Step 2 : Then click Lost your password? link below as shown in the below picture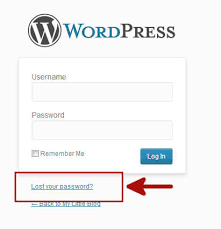 Step 3 : This will take you to page where the user has to provide their WordPress username or email address.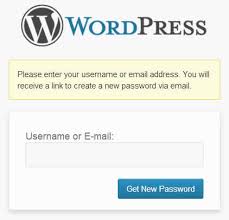 Enter the username or email id you use to login to your WordPress dashboard. then after entering the username or email address, click the Get New Password button below. After entering a valid username or email address, WordPress will now send an email to the users email address associated with that particular account.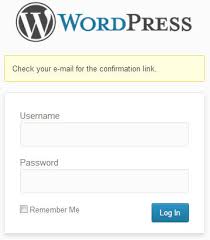 Step 4 : Check your email inbox and check spam folder also, then you will receive an email with the subject [Your Blog Title] Password Reset. Wait for a few minutes if you do not immediately see the email in your inbox. Click on the reset password link in the mail to reset your password. Then the link will lead the user to set a new password for his account .Make sure you use strong passwords for security issues.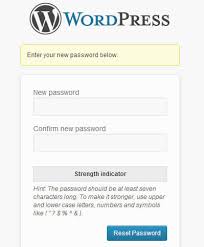 Once you have entered a password, press the Reset password button below. You will see a message of "Your password has been reset. Log in".Congratulations, now you have successfully reset your WordPress password. Click on "Login" link to sign in to your WordPress blog using the new password. WordPress users can also reset WordPress password from phpMyAdmin if they dont have access to email id they provided during the registration or they forgot the email id and username they used to login.
lost
,
password
,
reset
,
wordpress